Main Content
One of the best ways to keep kids safe is to spread the word. And that's where you and the rest of our Shout Out Team come into play.
Every few weeks, we'll have something for you on our website. It might be a new video, an interesting blog, an intriguing statistic or a captivating graphic. One thing is for sure: It will always be a compelling way to help keep the kids in your life safe.
All we ask of you is that you share it with your family, friends and anyone you know who cares about children. It's that simple, but it will make a big difference for kids around the world.
And that's what the Shout Out Team is all about.
Shout Out
Spread the Word About Sports Safety
Far too many children are seen in emergency departments and urgent care clinics due to injuries related to 14 commonly played sports. That's why Safe Kids Worldwide launched Sports Safety 101 offering parents, coaches and young athletes the information they need to keep kids healthy, active and injury-free.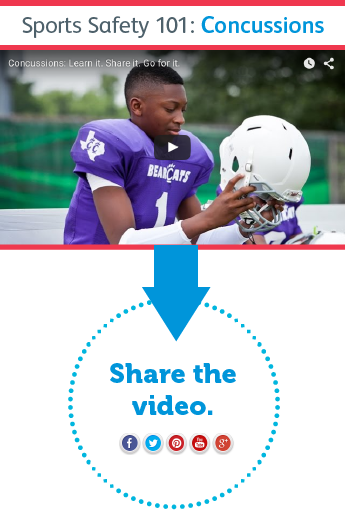 We need your help! Together, we can change the culture of youth sports, creating communities of young athletes who play safer during practice and in the game.
Watch and share our first video in the series about knowing the signs and what to do if your child has a concussion.